Technical Challenges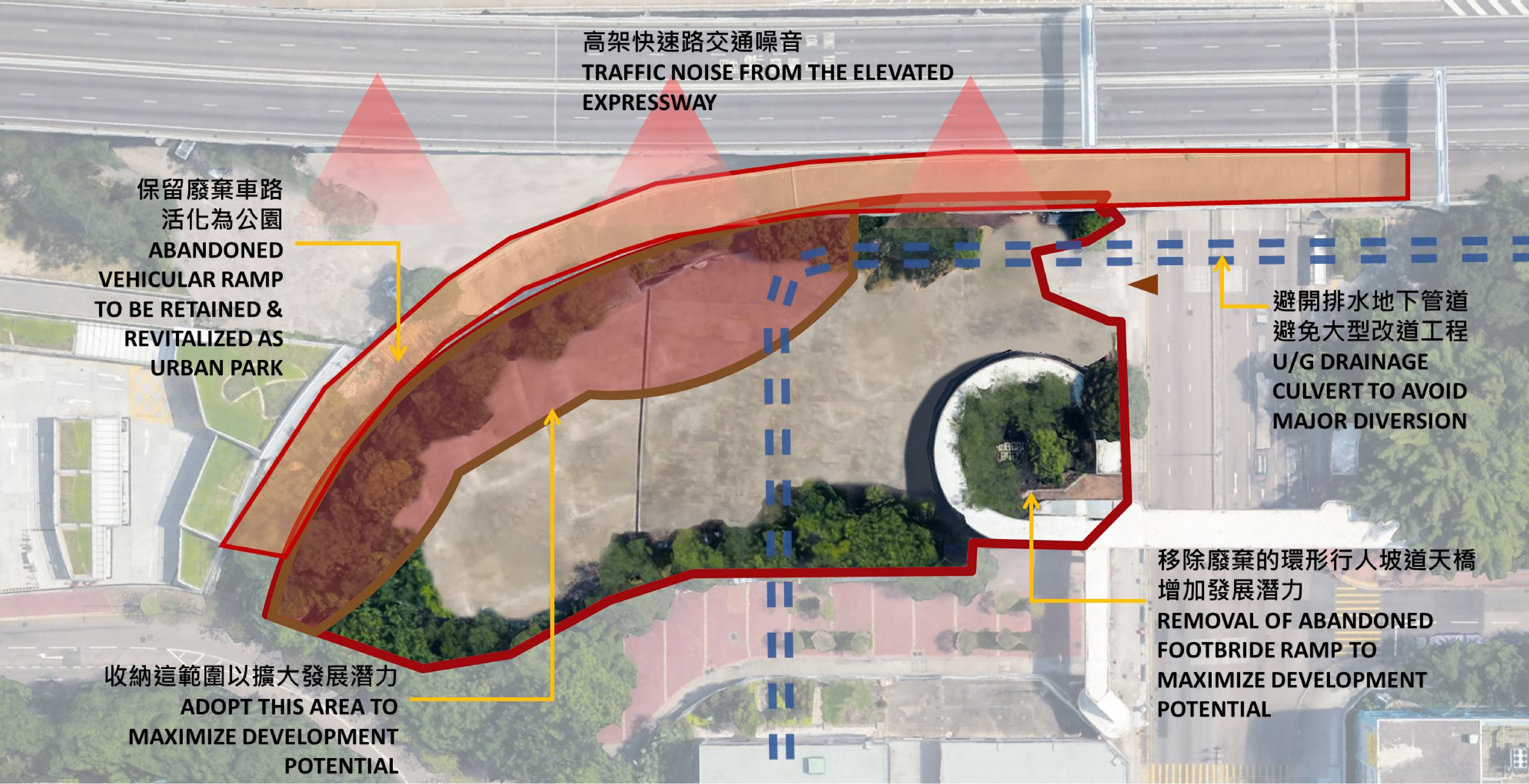 Short term tenancy sites
Traffic noise from the West Kowloon Corridor
The underground drainage culvert
Existing infrastructure
Design Scheme Highlight
Through the "passive design" approach to reducing traffic noise impact on tenants
The use of Modular Integrated Construction (MiC) to erect buildings on the raft foundation
The provision of 129 or 213 TSH units under the "with" and "without" underground car park options
Communal open spaces serving as a "social boulevard" for both tenants and the wider community
Stakeholder's Opinion
The local residents and NGOs showed strong support for using the site for TSH development. Opinions were made on how the proposed scheme could be refined to meet the daily needs of future residents.
Both NGOs and members of the community favoured providing more units so the inadequately housed can benefit from the TSH project sooner
Considerations on unit size, provision of public space, privacy, traffic noise, laundry areas to enhance the living quality
Supportive services are essential, such as estate management, events and activities promoting social cohesion and rehabilitation services and facilities for the elderly
The Action Projects on the three selected sites have allowed JCDISI and our multi-disciplinary design teams to explore how to expedite TSH delivery in a more holistic manner. The following guiding principles for the planning, design, and implementation of TSH projects are summarised for consideration by the government and stakeholders interested in the delivery of TSH.
Guiding Principles on Planning and Design of TSH Projects