Hong Kong is always being regarded as a concrete jungle. Yet, not many people realized that urban parks are actually close to us. According to the estimate by Planning Department, about 90% of our population lives within 400 meters from a park. A park is essentially a play space, in both active and passive manner, for all ages. Playing in a park is an effective way to foster human interactions, enhance physical and mental wellbeing, and create a sense of community for its users. Many questions and observations trigger us to reimagine how our existing play space can be further improved to add value to the community. For example, can we create an elderly playground with the same lively ambience as a children's playground to induce more active exercise of the elderly? Can play facilities be designed to promote intergenerational play?
During the Season 4 Seasonal Symposium: Intergenerational Play Space, our distinguished keynote speakers shared insights and outlook into the topic's future.
From Children's Playground to Intergenerational Play Space
Mrs Doris Fok, Assistant Director (Leisure Services), Leisure and Cultural Services Department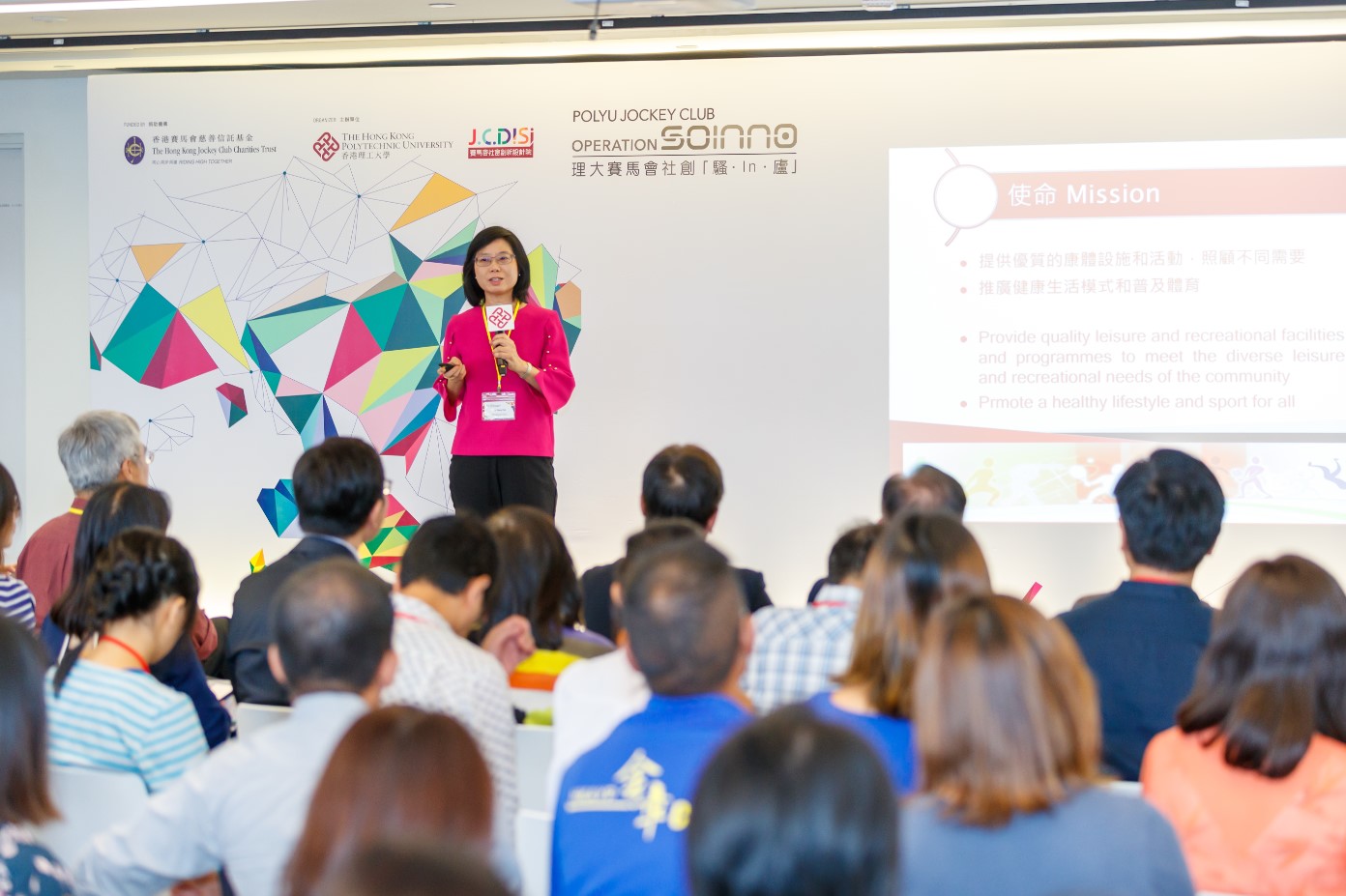 Leisure and Cultural Services Department (LCSD) facilitates intergenerational play by collaborating with other organisations to organise activities in public open space and build collaborative community playgrounds. In the future, LCSD aims to provide Inclusive and intergenerational facilities in higher quantity and quality to ensure the provision of leisure services are catering to public needs.
Creating a Community that Promotes Ageing in Place and Intergenerational Harmony
Mr Wong Kit-loong, Chief Executive Officer and Executive Director, Hong Kong Housing Society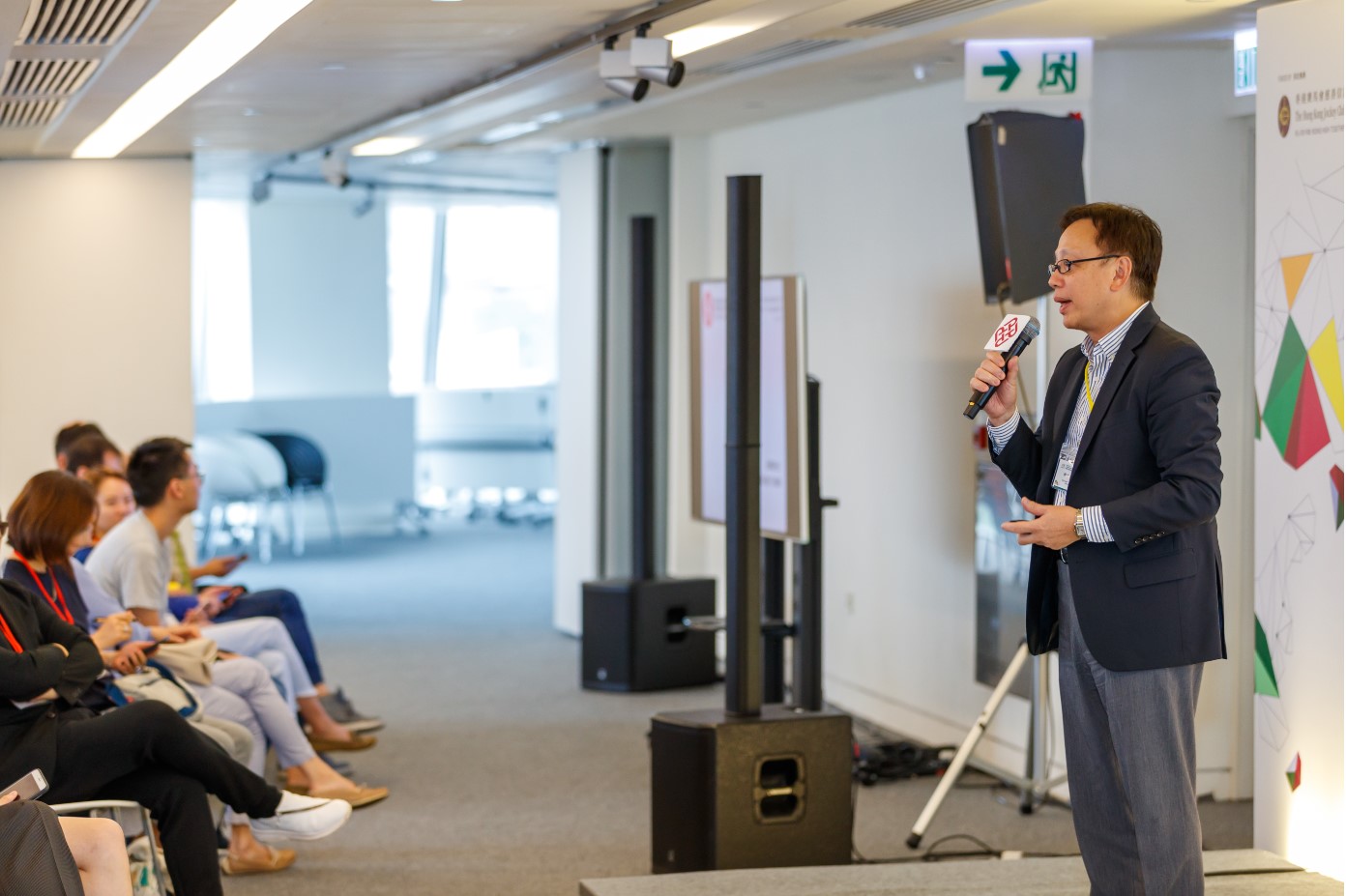 Hong Kong Housing Society (HKHS) "Ageing in Place" initiative will expand from indoor space to outdoor space. HKHS aims to promote intergenerational harmony by creating a more diverse and optimised public resting area and public facilities for their residents and neighbourhood. They will also work closely with various organisations to provide events and activities to generate community cohesion.
Play with No Frontiers
Mrs Sylvia Lam, JP Director of Architectural Services, Architectural Services Department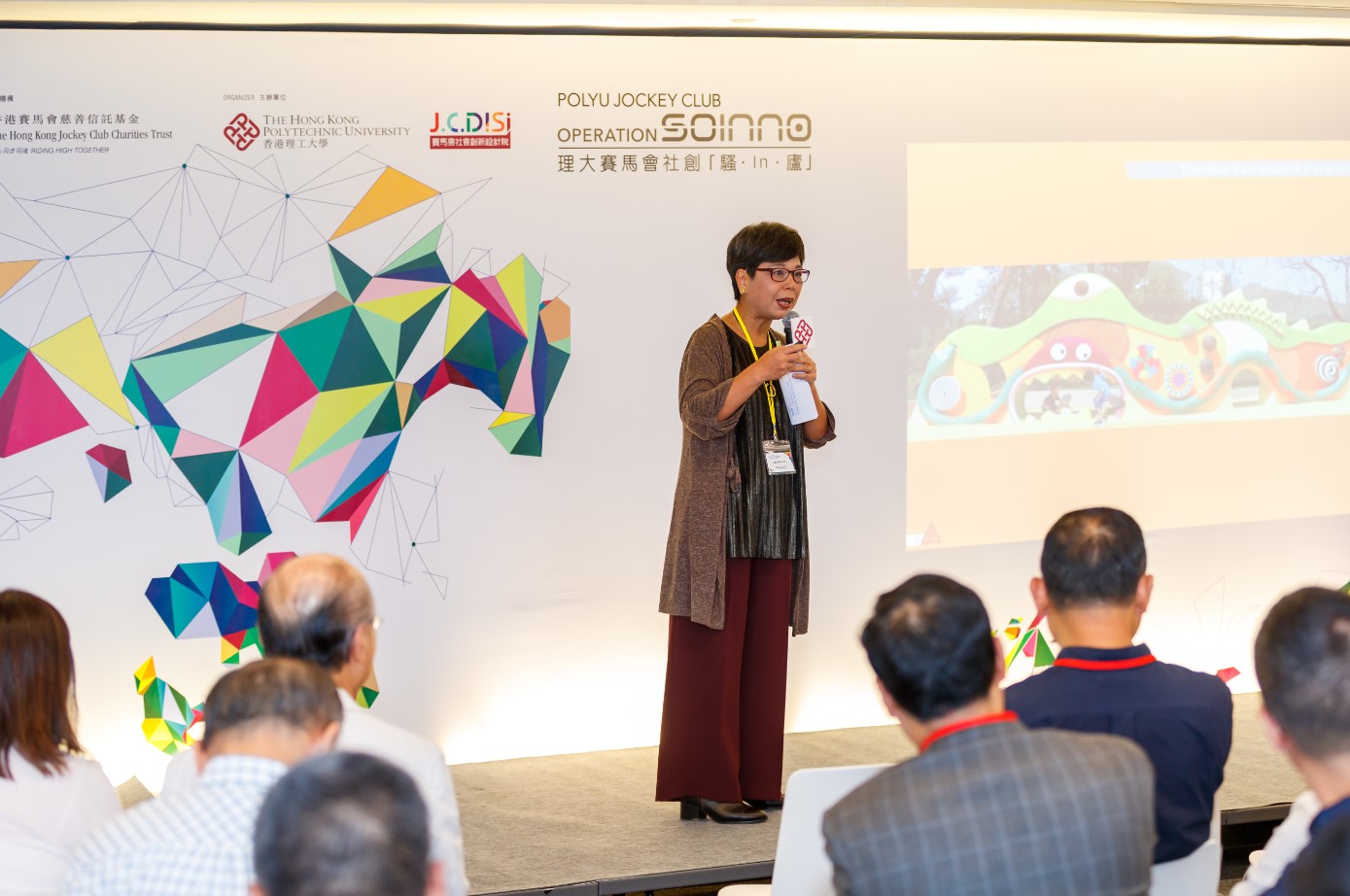 To promote a more inclusive and cohesive community, Architectural Services Department adopts universal design and a "community-first" principle. Custom designed play space allows for a play experience that is varied and challenging. Through the study of different play space and public spaces in Hong Kong, the potential of intergenerational play can be clearly seen.